I start rehearsal for Spider Bites this weekend. I am super excited. It's a collection of short plays and poems written by Jaqueline Wright who wrote this play Buddy Buddette that I was in in 2003. It was the play that introduced me to Theatre of NOTE (even though it wasn't done there). Jackie also starred in the first play I saw in LA: Richard III (at NOTE - she was Richard: amazing). Although I came to Buddy Buddette through my friend Lena, from Orlando. Ahhh year of the 2 3...

So all of these things have come around here and now with a creepy and touching and FUN script with a kick ass group of actors and a new (to me) director I am excited to be working with. So yeah, get ready.



"You know this is 2008. People don't climb up a hill in the suburbs to die." A whimsical collection of poems, images and small plays, the grim reaper is in the driver's seat and people do climb up hills in the suburbs to die. Femme fatales get hot and brutal and the crayon drawings of a child come to life as death, punishment and lies are explored in absurd and unexpected ways- in a world where beauty looks like death and death looks like beauty and the caller on the telephone wants to know, "What's the dead guy doing on your floor?"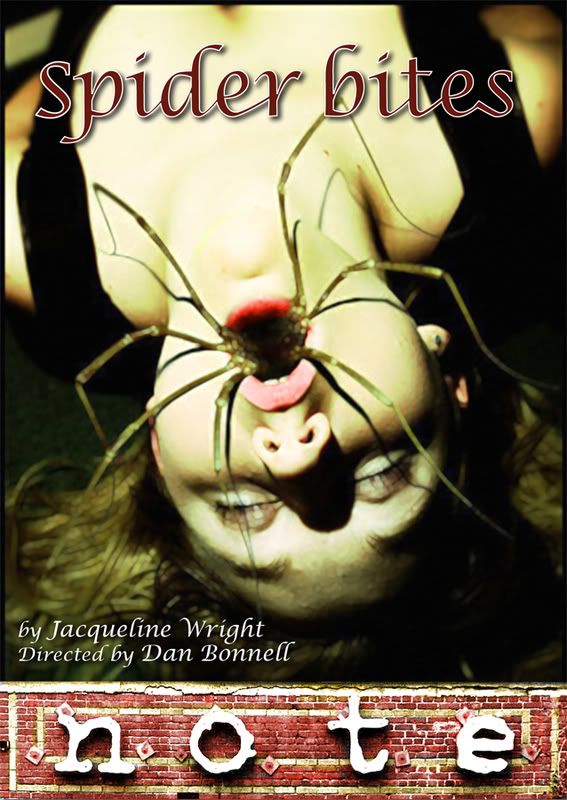 9 comments
|
post a comment
---